Sponsors
CBE Couture
CBE COUTURE is now entering its 6th year and quickly becoming one of the top Dress designers. Our goal has always been to offer gorgeous dresses and gowns that are as impeccably made as a gown found in top fashion house. Being dancers ourselves we know the investment that a stunning gown requires and we want each and every piece we create to live up to that investment. So every dress we design is made with the highest of standards in design and construction.
We have been told that our booth feels like that of an exclusive boutique as every dress has its own unique persona and we love that. why? Because we know dancers come in all shapes, sizes and ages and they all have their own unique personality and the dresses they wear should reflect that. We don't recreate our designs in various colors or sizes as what woman wants to see themselves coming and going on the dance floor.
We design dresses to compliment each dancers individual figure and sense of style. From classy and elegant to edgy and fashion forward. We take our inspiration from current fashion trends found on the runway , classic Hollywood, and retro designs, art prints and more. You will find lingerie inspired gowns hanging next to a rock n roll expression of style.
We are always researching new and exciting techniques to use in our creations to keep our designs fresh. Airbrush and hand painting, fabric weaving and die cut multiple appliqués are just a few of the creative applications you will find on our designs.
Owner and lead designer Cindy Brinkmeyer not only designs dresses but is hands on with every creation. If not completing the embellishment personally she takes the lead on each and every piece that bears the CBE logo.
The unique CBE COUTURE logo carries and special meaning. The wings and sword represent a Valkyrie Amazon Warrior which is what Cindy's late husband Gregg called her. We use this symbol as we strongly believe that every woman can be both feminine and sexy while at the same time being strong and confident. Finding the perfect dress, the one that fits your body, your figure and your personal style is something we feel helps to instill all those feelings. You will see a ruby on the hilt of the sword. This is for the legion of the ruby which states that when a ruby is worn by a woman she will receive love, joy and happiness which is what we want for all women.
CBE currently offers new and custom designed dresses for women of all shapes and sizes as well as impeccably maintained sponsored and resale dresses. Our line of custom and rack menswear is made with the same high standards and attention to detail found in our ladies wear.
Amazing Unique Designs, the Highest Quality Standards and personalized Customer Service are the foundation of CBE COUTURE.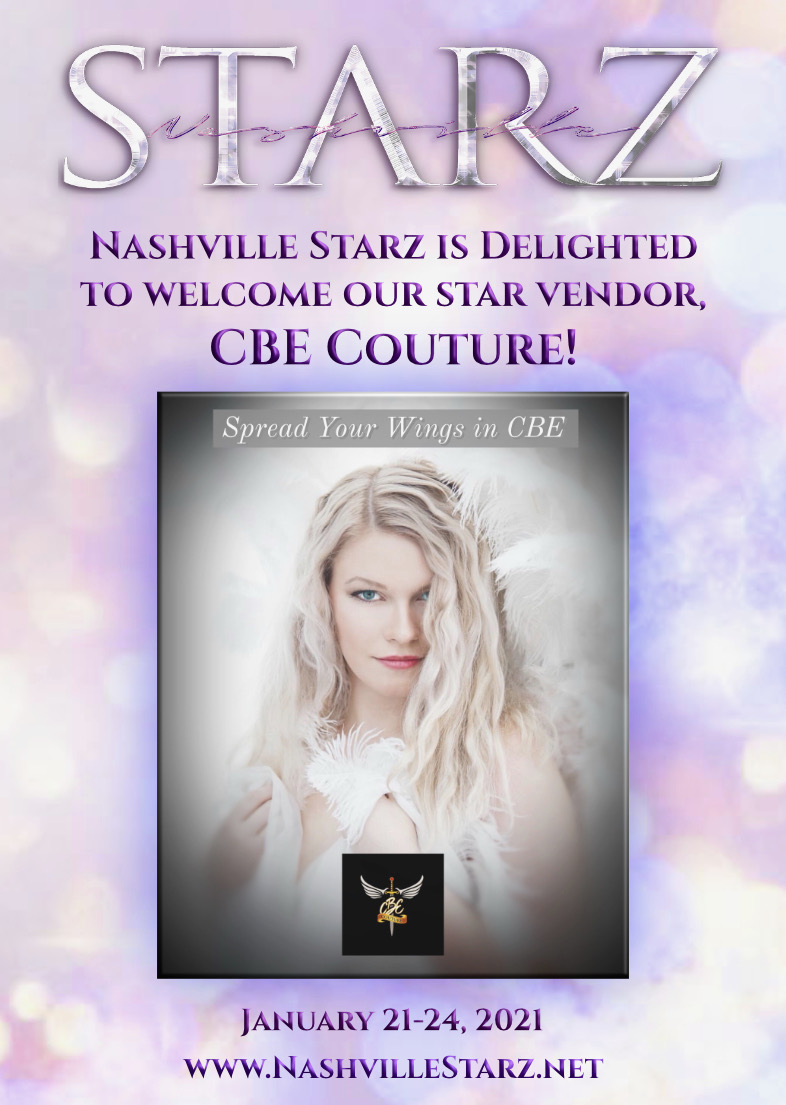 Aida Dance Shoes
In 26 years of it's existence AIDA, a manufacturer of ballroom & latin dance shoes, has made tremendous progress in meeting dancers' needs worldwide. Popularity of Aida shoes is constantly increasing in United States, England, Italy, Poland, Spain, Austria, Germany and Holland.
Our goal is to consistently provide the dancing community with the best shoes possible, which would satisfy quality and comfort expectations of every dancer without exception, beginners and professionals alike. After almost two decades on the market we can proudly state that we've not only met this goal, but also revolutionized the dance sport industry. This time, we are coming to Nashville to let y'all experience what the fuss is all about!
In addition to phenomenal worldwide success and popularity Aida Dance Shoes do not intend to stop at achieved results. AIDA is actively developing new models, researching more sophisticated manufacturing technologies, and implementing improvements into an already impressive product line.
Our level of commitment and constant improvement makes us confident that if you aren't yet our client, tomorrow you will be.
AIDA Dance Shoes - Best Dancers' Choice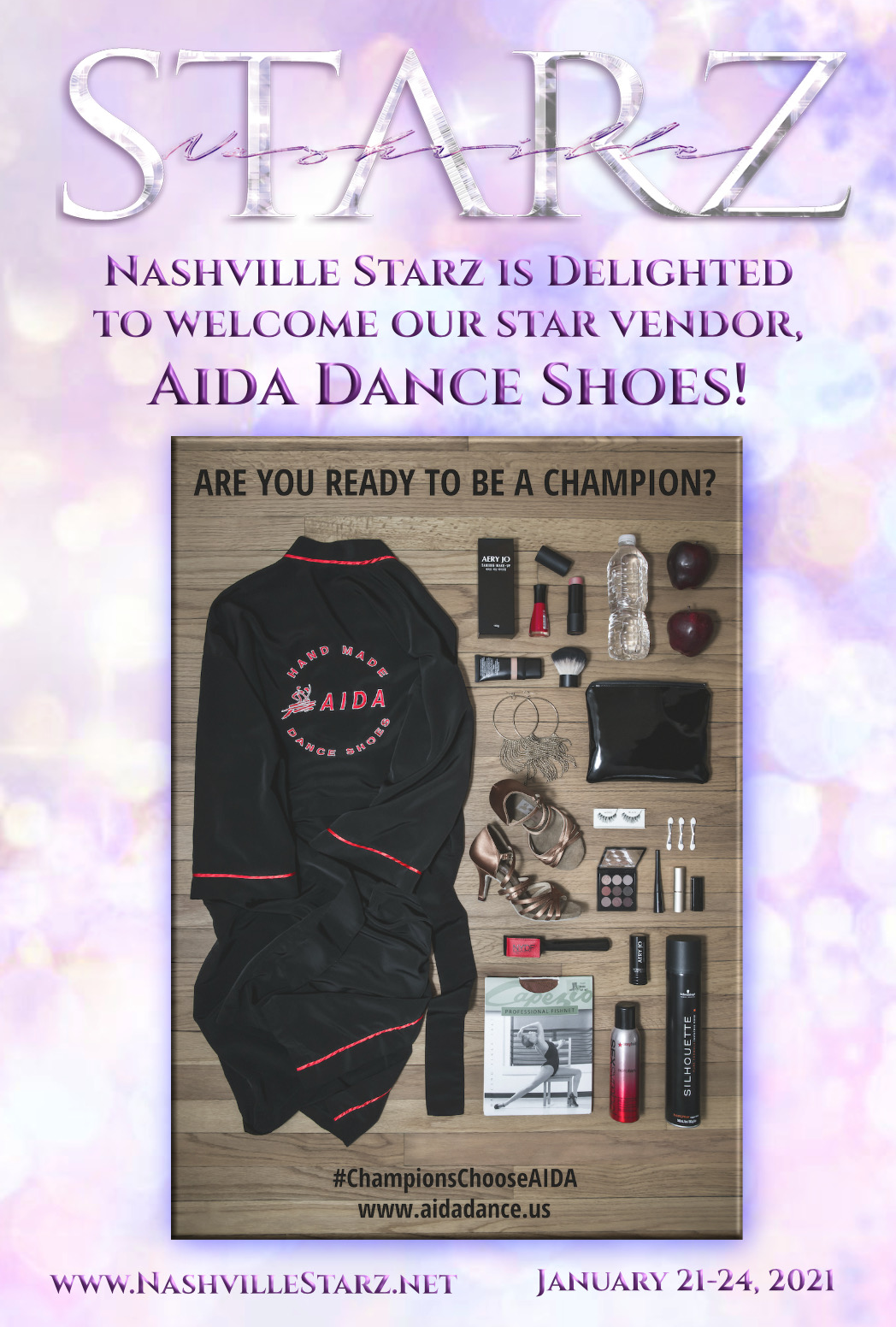 ElleDance Studio, Inc is ready to create your next dream gown. We love dancing and love fashion. Our designers combine their love of dance fashion and many years of experience to create a very special and unique dress for you.
We order the latest dance fabrics, fringes, rhinestones, feathers and anything else to make you stand out on the dance floor.
We are passionate about our work and committed to your complete satisfaction. We have leading designers of ballroom gowns in Europe and our own local team of gown designers as well as custom rhinestone, fringe and lace decoration artists. Our founder and Director, Tatiana Noll, a native of Russia, has been very active within the ballroom community for many years. She has traveled to many US and world competitions and has developed an extensive network of ballroom resources.
Elle Dance Studio Inc.
8470 Holcomb Bridge Rd, Suite 270
Alpharetta, GA 3022
Tel: 404-514-2329
770-641-2716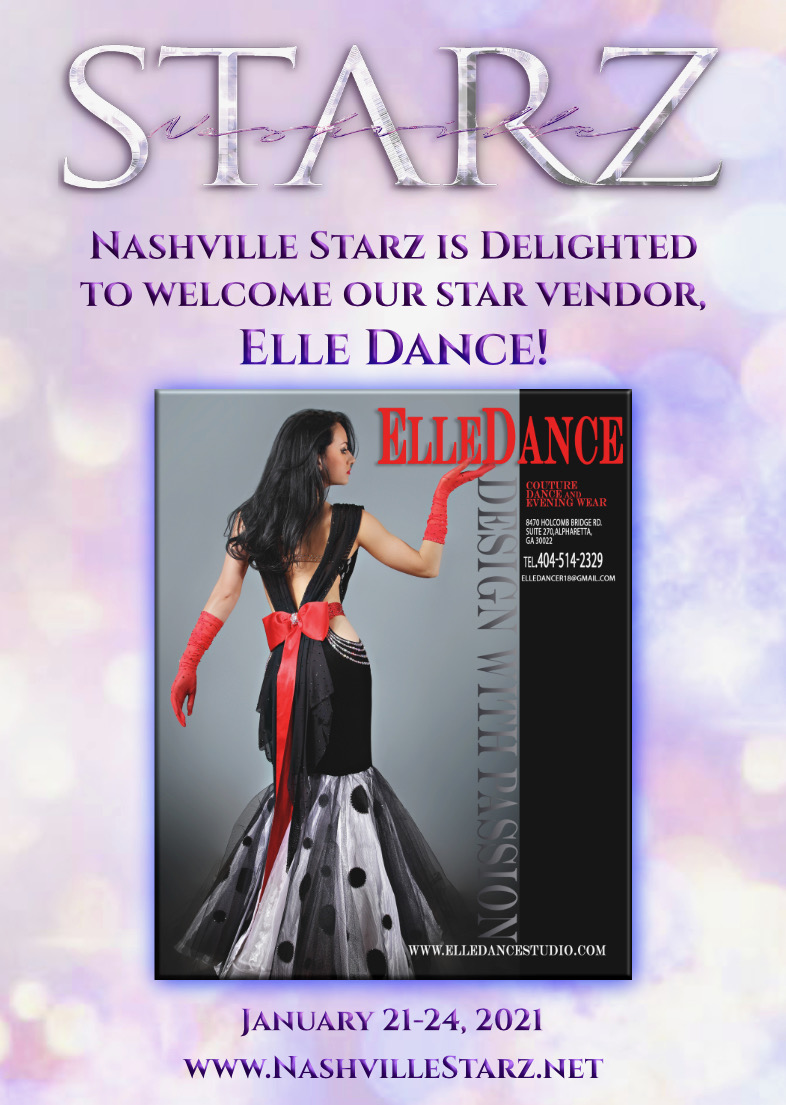 Ray Rose
With most sincere appreciation, would like to Thank Ray Rose London, England -World's leading Professional Elite Dance shoes creators and innovators, for the most incredible Love and Support we have generously received over the years and for their unparallel quality, commitment and dedication to our unique craft!
Please visit rayrose.com to experience true Art of a Sport!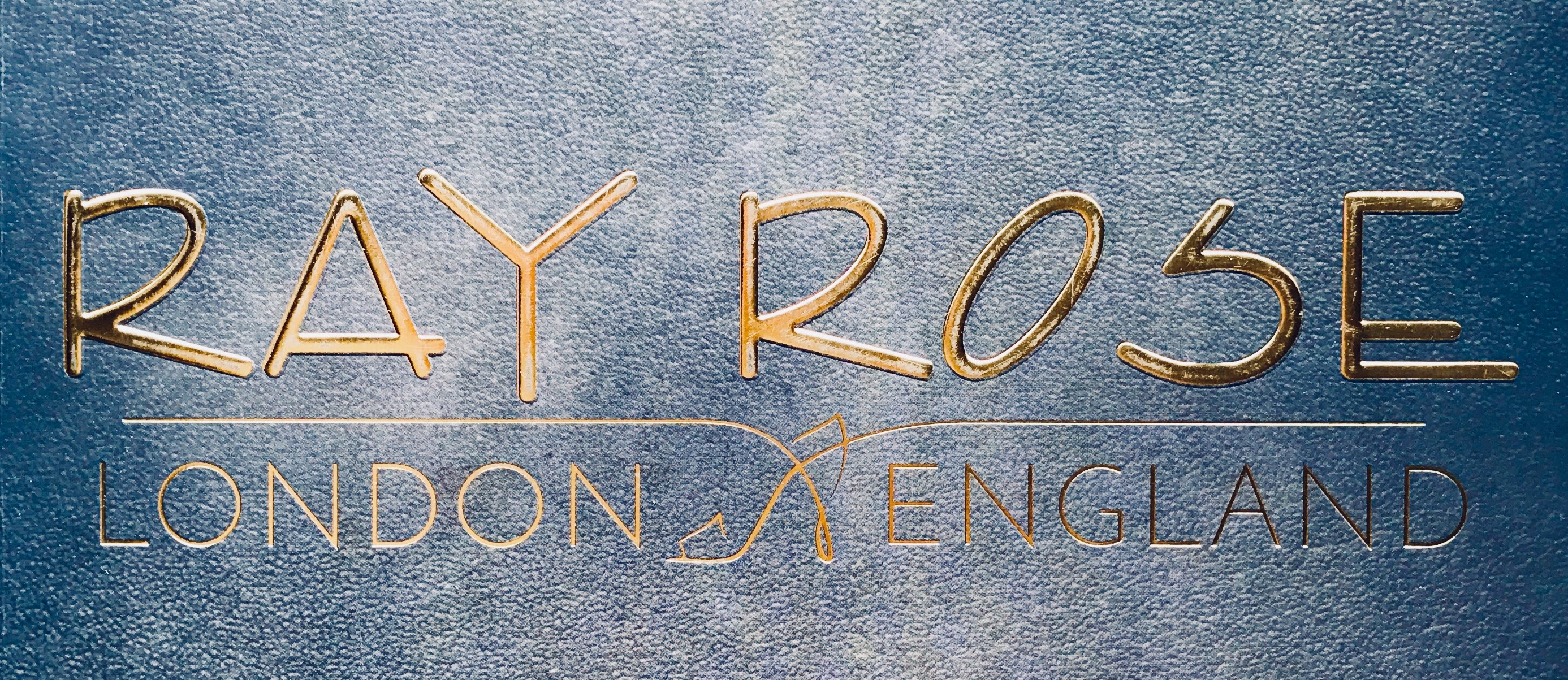 Attelier Ella by Marek
Costumes are made by Champions for Champions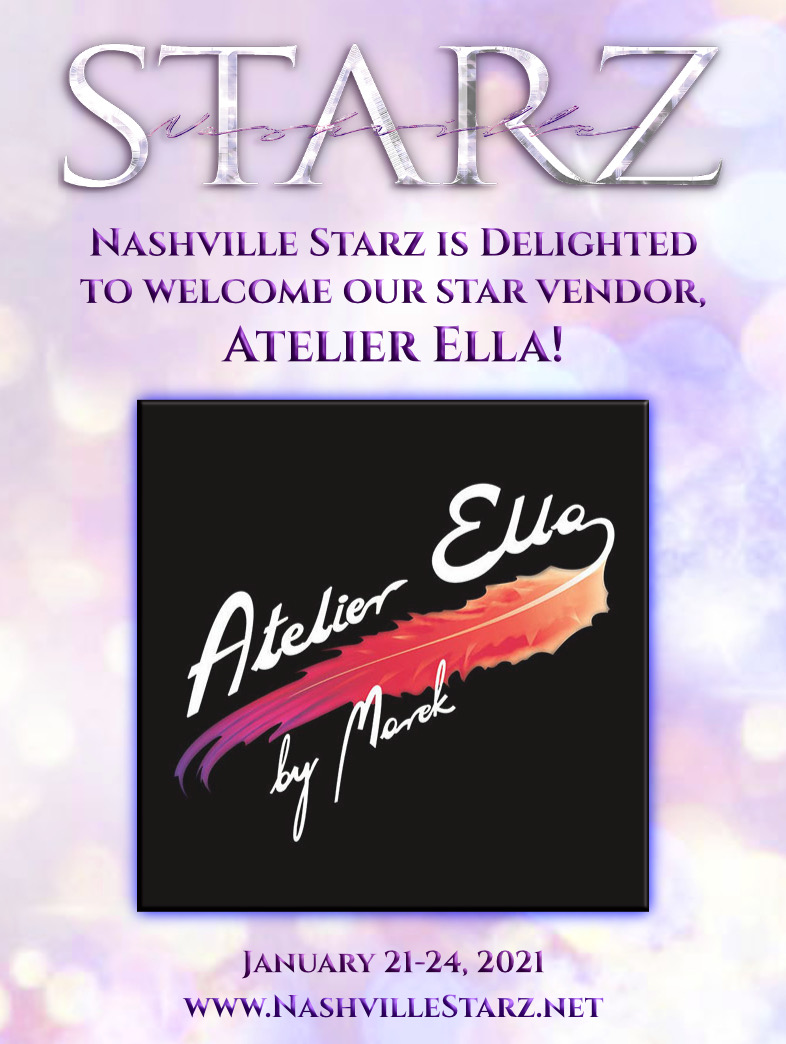 Tel: 917-783-9382

Jewels By Jazz is where all things Sparkle by Design!
We are considered a concierge service as you are at the center of the creation process. Jewels that are made for dancers by a dancer! Each piece is carefully handcrafted with the finest Luxury European stones available and each piece, while may look the same, is completely different as each stone is placed by hand. Need the perfect color to match your dress? Yes! I can. Need a set of Cuffs that fit you snug and made for you! Yes! I can. Have a vision and want to see it come to life? Yes! I can. That is what Jewels by Jazz is.. Made by me for YOU.. Other companies may offer similar items but each and every one of my items are made with care and a personal touch with you in mind.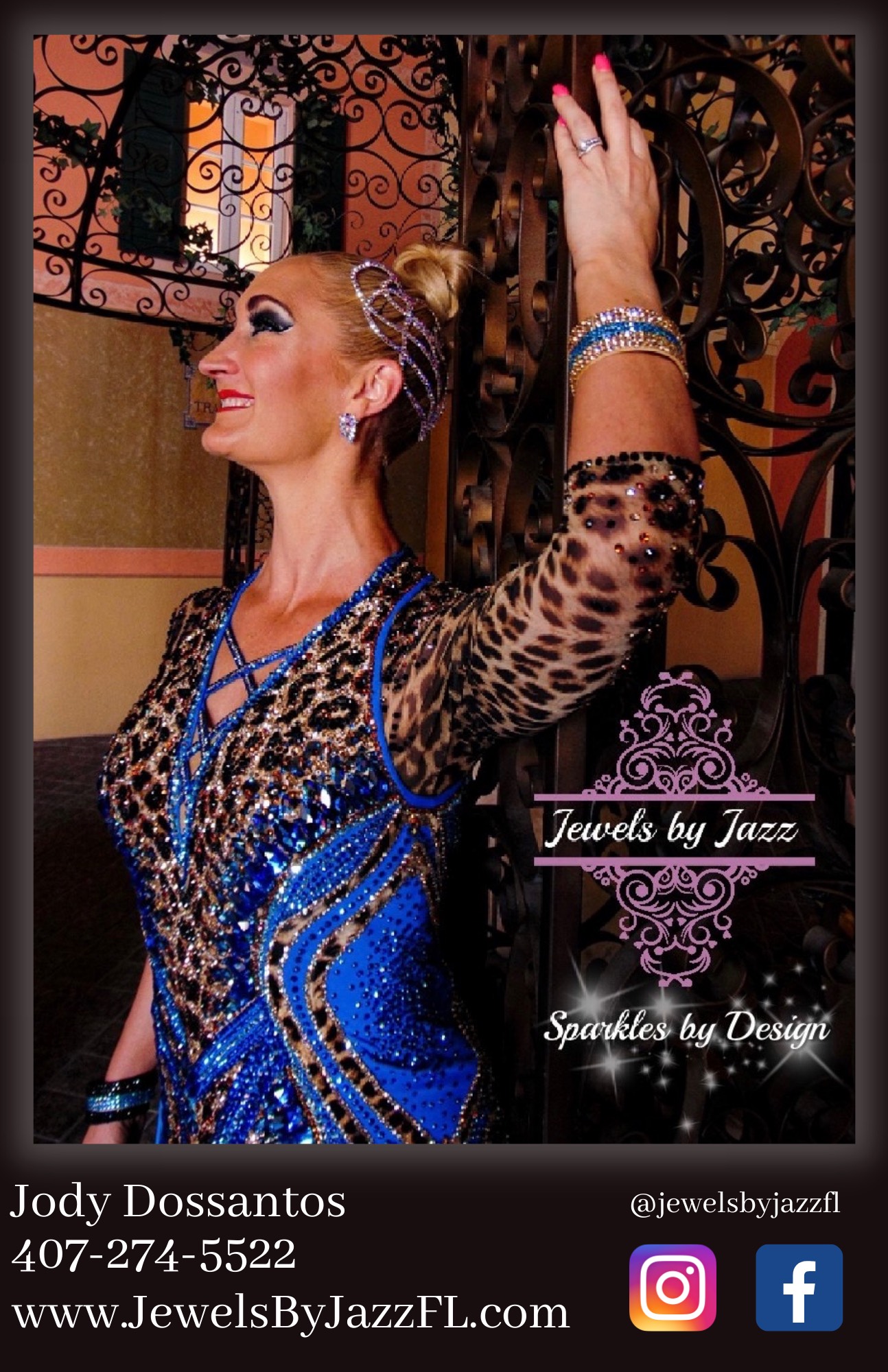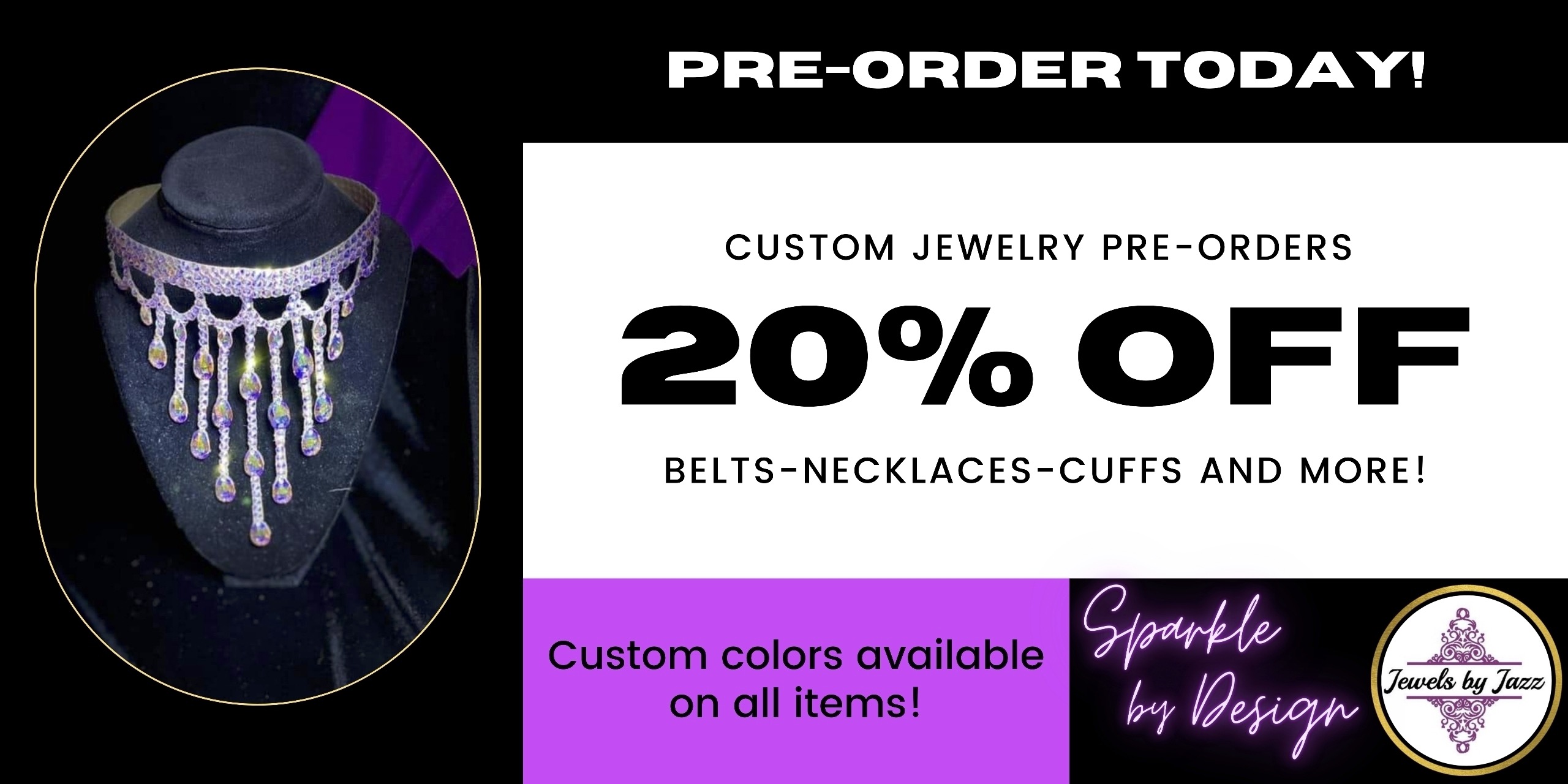 Owner/Designer: Jody Dossantos
phone: 407-274-5522